REACH Initiative
Redesigning Education to Accelerate Change in Healthcare (REACH) is an American Medical Association (AMA) grant-funded initiative to transform the Brody Medical School curriculum so that it better prepares future physicians in patient safety, quality improvement and population health in an environment of team-based, patient-centered care. The grant addresses the substantial gap that now exists between what physicians have been taught in the past and what they will need to know now and in the future to provide safer, higher quality patient care.
Brody's REACH Initiative is one of 11 medical school nationwide to receive funding and is part of a consortium of schools implementing innovative changes to their curricula. To learn more about the AMA consortium, click here.
This five year, $1 million award began in September 2013 and has three main objectives:
To plan and implement a faculty development program, the Teachers of Quality Academy, to develop in Brody faculty the skills to practice and teach patient safety, quality improvement and population health concepts as members of inter-professional teams.
To enhance the longitudinal curriculum for undergraduate medical students to better prepare them to meet the challenges of healthcare today and in the future.
To develop a Leaders in INnovative Care (LINC) Scholars program for a select group of medical students who will receive advanced training in patient safety, quality improvement, health system transformation and leadership.
---
Project Team
---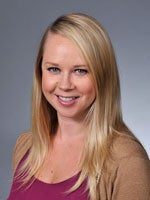 Jenna Garris, MA
Executive Director, REACH Initiative
Jenna Garris has nearly 10 years of experience in program development, research and evaluation, and health communications. She earned her Master's degree in Health Education from East Carolina University in 2012. Prior to moving into her role with REACH, Jenna served as the Communications Coordinator and Healthy Eating Intervention Lead for the North Carolina Community Transformation Grant Project at Johnston County Public Health Department. While there, she lead the Healthy Eating Action Team comprised of regional staff, partners, stakeholders, and community members working to create or enhance farmers markets, mobile markets, or farm stands and increase overall access to healthy food in the community. As the Communications Coordinator, Jenna facilitated all project communication, working in conjunction with the Communications Sub-Committee to coordinate the promotion, advertisement, and marketing of regional events, projects, and initiatives. Jenna also served as the Health Communities project coordinator for Johnston County, implementing programs address risk factors for physical inactivity, poor nutrition, tobacco use, and unintentional injury. Previously, she taught undergraduate healthful living courses at East Carolina University, conducting research on tobacco policy on college campuses, sexual health risk behaviors, and using technology to facilitate health behavior. Jenna also served as a program coordinator for a senior center, leading walking groups and exercise classes for senior citizens. Ms. Garris will oversee the day-to-day operations for REACH, serve as a critical link between the workgroups and various components of the program, and provide important input into the design and execution of all aspects of the REACH Initiative.
---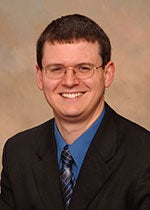 David Eldridge, MD, FAAP

Bio coming soon!
---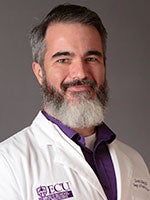 David Gilbert, MD
Principal Investigator
Bio coming soon!
---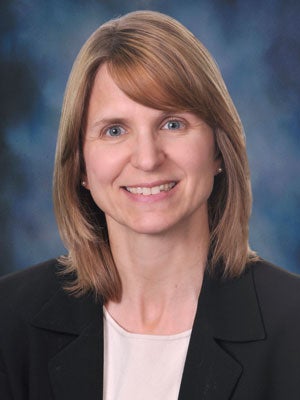 Suzanne Lazorick, MD, MPH
Co-Investigator and Evaluator
Dr. Lazorick is Associate Professor of Pediatrics and Public Health and is a health services researcher with focus on childhood obesity and evaluation of interventions. Her background uniquely spans the clinical, public health, preventive medicine, research and quality improvement realms. She joined the faculty at BSOM in 2006 after fellowship training in research methods and preventive medicine, and several years in primary care practice in Internal Medicine and Pediatrics. Since joining the faculty, she has been a leader at BSOM in curricular enhancements for education in population health and prevention. Dr. Lazorick also has background and expertise in implementing and teaching practice change strategies and quality improvement methods in primary care. She serves on a national planning group with the American Academy of Pediatrics that works to improve primary care physician learning in quality improvement methods in practice. She will apply this combined expertise in QI, education and evaluation in order to serve as evaluator for the REACH project.
---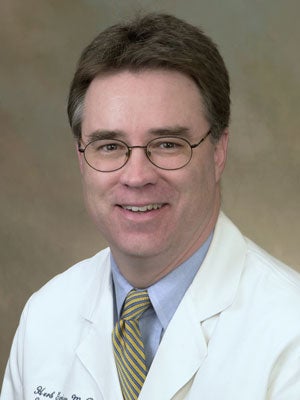 Herb Garrison, MD, MPH
Co-Investigator and Health System Leader
Herb Garrison is a Professor of Emergency Medicine and Associate Dean for Graduate Medical Education (GME) at ECU's Brody School of Medicine and a Vice-President of Medical Affairs at Vidant Medical Center, where he serves as interim Director of GME. A native of Charlotte, he received his undergraduate, medical and public health degrees from the University of North Carolina at Chapel Hill. Dr. Garrison is the founding Director of the Eastern Carolina Injury Prevention Program. His research and commentary have focused on the prevention of injuries associated with motor vehicle crashes and the effectiveness of prehospital emergency medical services. He served on the Institute of Medicine Committee on Injury Prevention and Control (1997-1998) and the Institute of Medicine Subcommittee on Prehospital Emergency Medical Services (2005-2006). An alumnus of the Robert Wood Johnson Clinical Scholars Program, Dr. Garrison received the Distinguished Alumni Award from Wingate University and the Distinguished Service Award from the University of North Carolina School of Medicine. In 2011, he was conferred the Order of the Long Leaf Pine for service to the state of North Carolina.
---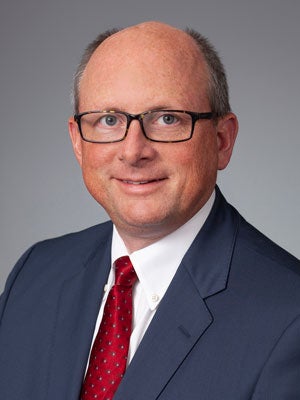 Timothy Reeder, MD, MPH
LINC Leader, TQA Leader
Timothy Reeder, MD, MPH earned a Medical Degree and completed his residency in Emergency Medicine from Ohio State University. He then obtained a Masters in Public Health from the University of North Carolina at Chapel Hill. He joined the faculty of the Brody School of Medicine at East Carolina University in Greenville, North Carolina where he is currently an Associate Professor and Executive Vice Chair in the Department of Emergency Medicine.  He is a past Chief of Staff of Vidant Medical Center and the current President of the North Carolina Medical Society. He is the Director of the Healthcare Transformation and Leadership Distinction Track, a three-year longitudinal curriculum covering the health system sciences for select medical students. He provides clinical care at an EM residency program which provides care at a rural, academic, Level I trauma center.  His academic interests include operational enhancements, quality improvement and educating on the health system sciences.
---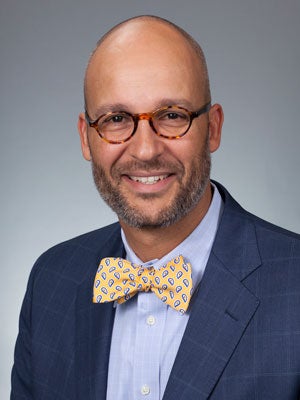 Jason D. Higginson, MD, MA, FAAP
TQA Leader
Dr. Jason Higginson was named executive dean of the Brody School of Medicine in June 2021. He earned a bachelor's degree in biology from UCLA, a master's degree in bioethics and health policy from Loyola University Chicago, and graduated with distinction from the Naval War College command and staff program in Newport, Rhode Island. He received his Doctor of Medicine from the David Geffen School of Medicine at UCLA. He completed his general pediatrics training at UCSF Benioff Children's Hospital Oakland and went on to complete a fellowship in neonatal-perinatal medicine at the National Capitol Consortium and National Institutes of Health in Bethesda, Maryland.
Prior to his appointment as executive dean Dr. Higginson served the Brody School of Medicine in many roles including as chair of the school's Department of Pediatrics, Pediatrician-in-Chief of Maynard Children's Hospital, chief of neonatology, and medical director for the Neonatal Intensive Care Unit and Newborn Medicine.
Dr. Higginson came to Brody in 2012 after 13 years of active duty in the U.S. Navy. He continues to serve in the U.S. Navy Reserve and holds the rank of captain. He is the commanding officer of the USMC's 4th Medical Battalion, Surgical Company B in Washington, DC and the Chair of the Medical Executive Committee for the U.S. Navy Reserve.