Distinction Track Travel and Project Funding Request
Procedure for requesting travel and project funding
Use the forms below to submit your request for funding. If you are requesting travel funding, please start with the OSA Absence request. Once your request is approved through OSA you may submit your travel funding request using the Travel and Project Funding form. If you are seeking project funding, you only need to use the DT Travel and Project Funding Form.
---
Distinction Track Travel Checklist
Please use this checklist to aid in making your travel arrangements.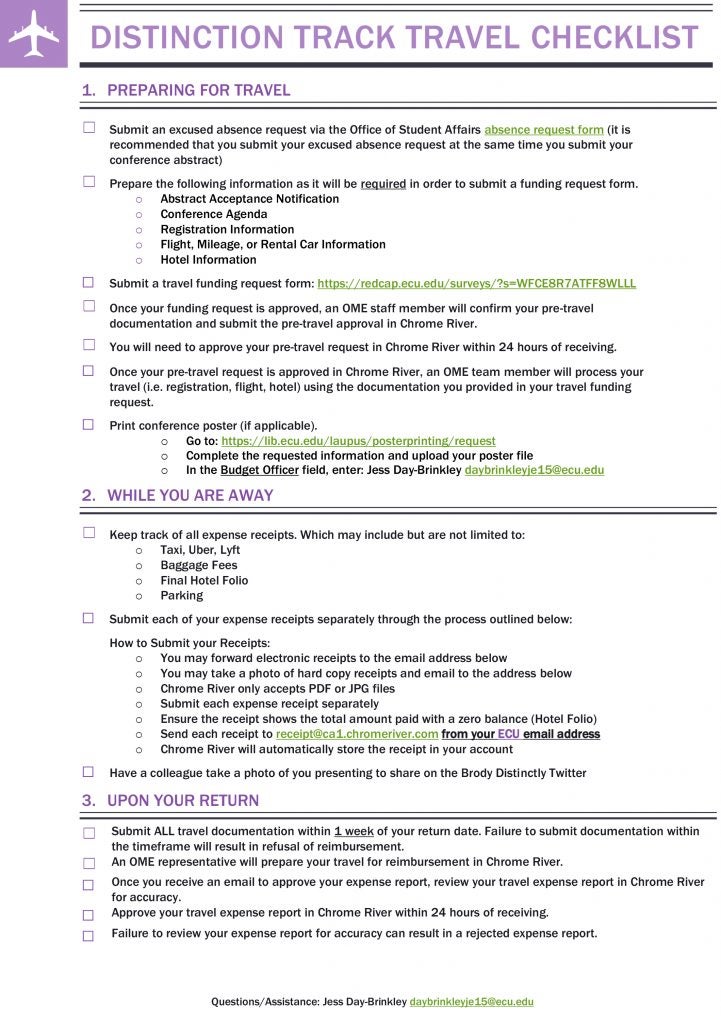 ---
Please contact Jess Day-Brinkley for any questions daybrinkleyje15@ecu.edu