Doctors' Day
Honoring ECU Physicians – Doctors' Day March 30, 2022
March 30 is National Doctors' Day, a day to honor physicians, their service and their contributions to society. Now more than ever, it is imperative to recognize physicians who are serving our community and university during this challenging time. Many of these talented doctors are working on the front lines of the COVID-19 pandemic while also teaching and mentoring the next generation of medical professionals.
Is there a Brody School of Medicine or ECU Physician who has made an impact on your life or career? Here is your chance to tell a beloved doctor, resident or physician educator what they mean to you.
Send us a message to let us know why this doctor is so special—and consider making a gift to the Brody School of Medicine in his or her honor. We'll send a special note to the physician(s) you are choosing to honor informing them of your recognition. This note can be personalized or sent anonymously; it is completely up to you!
---
Make a Gift in Honor of Your Doctor
Honor your doctor's dedication and service by making a gift to the Servire Initiative, Residents Emergency Needs Fund, or the Brody School of Medicine Dean's Priority Fund. Your gift will accelerate the work and research already underway to deliver health care to rural communities across eastern North Carolina, support our residents, or enhance medical education.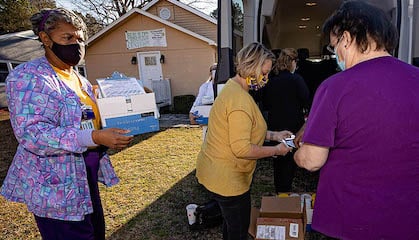 Servire Initiative
Delivering access to health care to communities in rural and under-resourced areas across eastern North Carolina.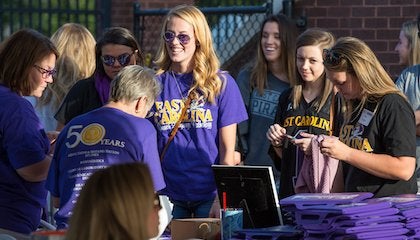 Residents Emergency Needs Fund
Funding priorities for a quick response to medical residents' needs such as those created by the COVID-19 pandemic.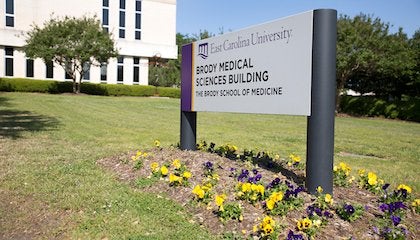 The BSOM Dean's Priority Fund
Funding priorities across the school for quick response to emerging issues and student and faculty needs.
For more information on Doctors' Day and how you can honor an extraordinary physician in your life, please contact Grace Tolson at tolsong15@ecu.edu or 252.744.1146.