Meet our Leadership
As ECU Health evolves to achieve our vision of becoming a leading rural academic health system, our leadership structure and operating model will transform to successfully live our vision and effectively meet the rapidly-changing health care environment.
Brian Floyd, RN, MBA
Chief Operating Officer of ECU Health President of ECU Health Medical Center
---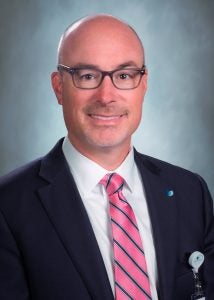 Mr. Floyd started at ECU Health Medical Center nearly 30 years ago as a nurse in the post-op cardiac surgery unit. He continued his focus in cardiac care for several years, including taking on leadership roles, which led to his role as vice president of hospital operations in 2005, overseeing Emergency, Trauma, Transport Services and Cardiovascular Services.
Floyd's scope continued to expand throughout the years, becoming President of Vidant Medical Center in 2014 and then taking on the dual role as VMC President and Chief Operating Officer of the hospital division in 2018.
He serves on national and state health care boards including the American Hospital Association Regional Policy Board, NC Healthcare Association Board, governor's appointment to the State Health Coordinating Council and the Pitt Community College Board.
His passion for rural health care and serving the East is undeniable. He's been an eastern North Carolina community member for more than three decades, focusing his career around meeting the health care needs of our region.
Dan Drake, PhD, RN
President of ECU Health Physicians

---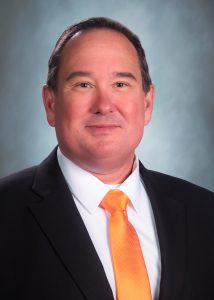 Eastern North Carolina has been at the cornerstone of Dr. Drake's career, starting as a nurse at ECU Health in the 1990s and his strength in operational leadership was recognized as he moved through the ranks, holding several leadership roles throughout his tenure. In addition, he has achieved three degrees from ECU's College of Nursing, including a doctorate of philosophy in nursing.
His leadership of Vidant Medical Group (VMG) and Ambulatory Services for the past six years has successfully grown the ambulatory practices including geographic landscape and scope of specialties offered to better serve our region.
Dr. Drake wears purple with pride and is excited for our future as ECU Health. His operational, administrative and clinical expertise will be essential to further develop our physician practice model.
Jason Foltz, DO
Chief Medical Officer of ECU Health Physicians
---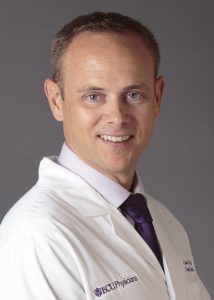 Dr. Foltz joined ECU in 2011 as a M3 Clerkship director after serving in multiple leadership roles at the 20th Medical Group, Shaw Air Force Base in South Carolina. He transitioned to director of clinical services at ECU's Family Medicine Center in 2013, where he provided clinical oversight for a larger academic patient-centered medical home.
In 2017, he became interim medical director of ECU Physicians before transitioning officially to the chief medical officer role, providing senior medical leadership to more than 500 credentialed clinicians.
Dr. Foltz served as a major in the U.S. Air Force and was the sole physician for 557 troops over 13 sites during Operation Iraqi Freedom. So it is no surprise that he holds numerous military and professional awards, including the ECU James R. Talton Leadership Award, the Air Force Commendation Medal for Outstanding Service and the Global War on Terrorism Service Medal.
He continues to practice family medicine and is a clinical professor at BSOM.
Jason Higginson, MD, MA, FAAP
Chief Health Officer of ECU Health
Executive Dean of the Brody School of Medicine at East Carolina University

---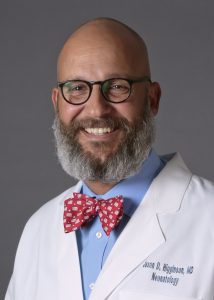 Dr. Higginson joined the Brody School of Medicine (BSOM) in 2012 after 13 years of active duty in the U.S. Navy. He continues to serve in the U.S. Navy Reserve and holds the rank of captain.
He was appointed executive dean of BSOM in 2021. Prior to then, he served in many leadership roles including as chair of the school's Department of Pediatrics, Pediatrician-in-Chief of Maynard Children's Hospital, chief of neonatology and medical director for the Neonatal Intensive Care Unit and Newborn Medicine. His leadership has been an asset to health care delivery in eastern North Carolina and will continue to make a difference in his newly-appointed role as ECU Health's Chief Health Officer.