Home
The Interprofessional Clinical Simulation Program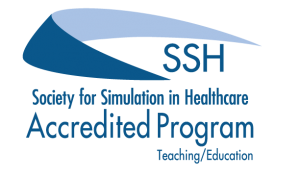 ---
The Brody School of Medicine promotes excellence in clinical care through the application of safe, high-quality, simulation-based education. Trainees are provided faculty guided instruction through the use of a variety of simulation modalities such as computer programs, virtual reality simulators, innovative models, procedural task trainers, life-sized, computer-enhanced patient simulators, simulated patients, and a self-directed learning component.
The Interprofessional Clinical Simulation Program is accredited in Teaching/Education by the Society for Simulation in Healthcare. Accreditation is a peer-reviewed evaluation of a healthcare simulation program that  ensures the program meets international best practices and provides high-quality education, research, and innovation.
---
The Interprofessional Clinical Simulation Program at the Brody School of Medicine
---
New Medical Education Building
---
A new multi-story building, which will feature approximately 200,000 sq. ft. of medical education programming, will be adjacent to the existing Brody Medical Sciences Building. The new building will support the growth of the Brody School of Medicine's enrollment from 86 students to more than 120. The building's design will also focus on high-end technology, versatile medical education classrooms and collaborative meeting and training spaces. The building will include a new Simulation Center and a new Standardized Patient Center, located adjacent to one another. Construction is expected to begin in 2025 with a target completion date of 2027.
Click here for more information!
Graduate Medical Education
---
The Interprofessional Clinical Simulation Program collaborates with Graduate Medical Education at ECU Health Medical Center to provide opportunities for simulation-based learning. Educational opportunities include adult, obstetric, and pediatric training in teamwork, communication, resuscitation, and procedural skills. There are opportunities for developing expertise in simulation-based education, elective time in simulation and skills, independent on-demand skills practice, and simulated-based education research.
Medical students and residents should review the Guidelines for Use of the CSC prior to coming to a simulation session.